A Better Alternative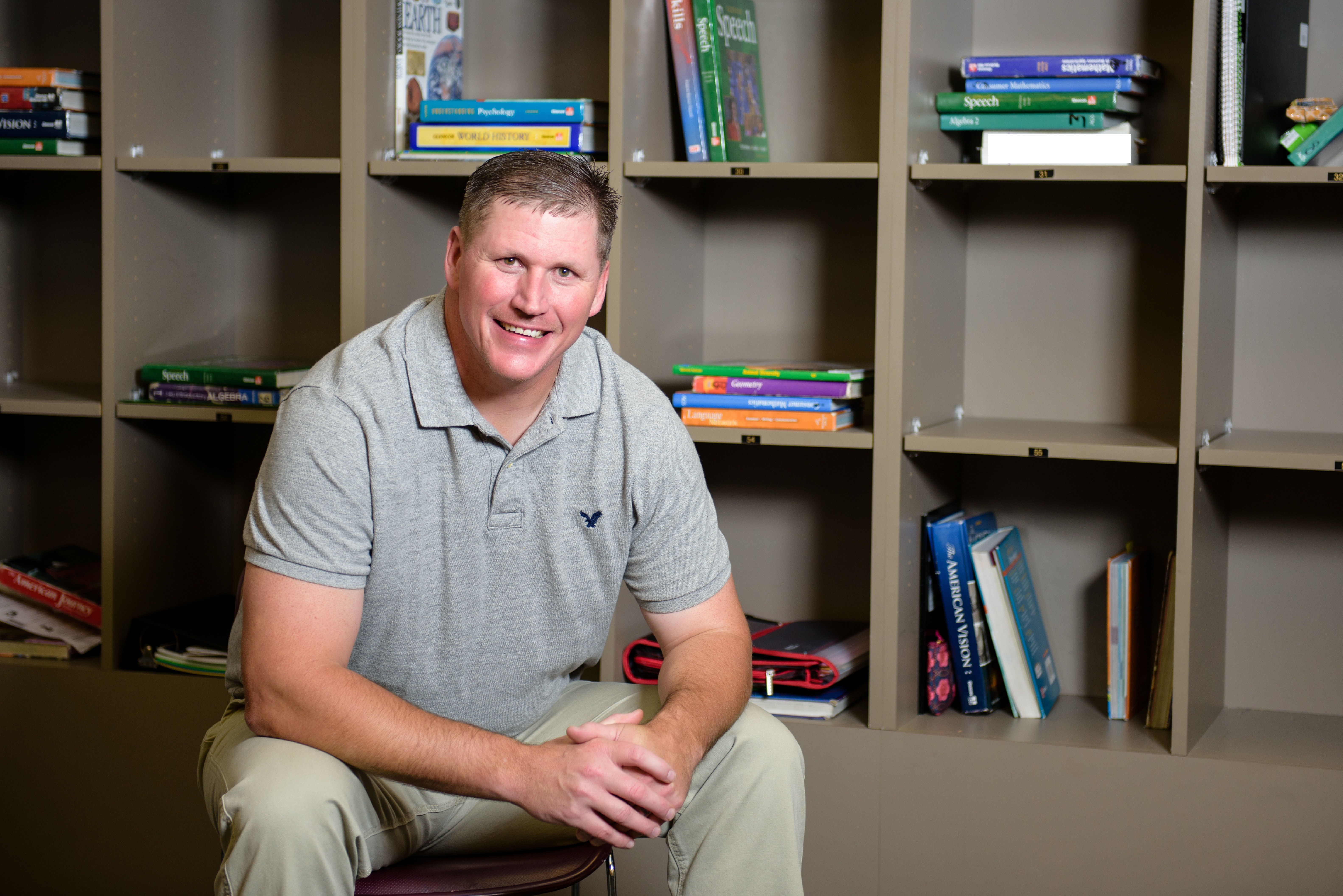 Teachwell Academy Takes An Alternative Approach To Education
Every morning, Chad Ray stands at the entrance of Teachwell Academy (formally East Dakota Education Cooperative's High Impact Program) and greets every student by name.
As principal of this alternative school, Ray believes it's important to make personal connections with his students.
"Many of them have trust issues and it's hard to break down those walls" he says. "A sense of humor goes a long way. It's not always an easy environment, but it is rewarding."
The population of Teachwell Academy fluctuates, but Ray says his staff serves about seventy students each year. Most of them have been referred to Teachwell by other schools after they were identified as needing a smaller, more personalized educational setting.
"For whatever reason, our students weren't thriving in a traditional school environment," explains Ray. "Here, they get a lot more one-on-one time. They are held more accountable and their days are very structured. We focus on their positives and strengths and stress both academics and social skills. Our goal is to prepare them for life after high school."
Other than the high staff-to-student ratio and a bulldog that roams the halls (her name is Chewie, a rescue dog that comes to work each day with Ray), Teachwell Academy has everything found in a traditional middle and high school environment—the same classes, the same grading scale, the same graduation requirements. But because of its size, teachers and students often feel like family. We all really get to know each other—the good, the bad and the ugly," he says.
Because many students come to Teachwell Academy with behavioral issues, it takes a special kind of teacher to work here.
"It's not for everyone, but if teachers enjoy this population, they don't want to leave. It's exciting to see kids grow and mature.  We don't always see huge improvements, but even small things make an impact," he says. "I was the first person to take this position twenty-one years ago and I can't imagine doing anything else."
When asked about the favorite part of his job, Ray finds it difficult to narrow it down.
"It's really rewarding when a student comes back to visit. Sometimes they surprise me with what they are doing, and it's great to see them being productive in the world," he said. "It's especially great when they say thanks. That is a word that really means a lot around here."