Brandon Valley Shines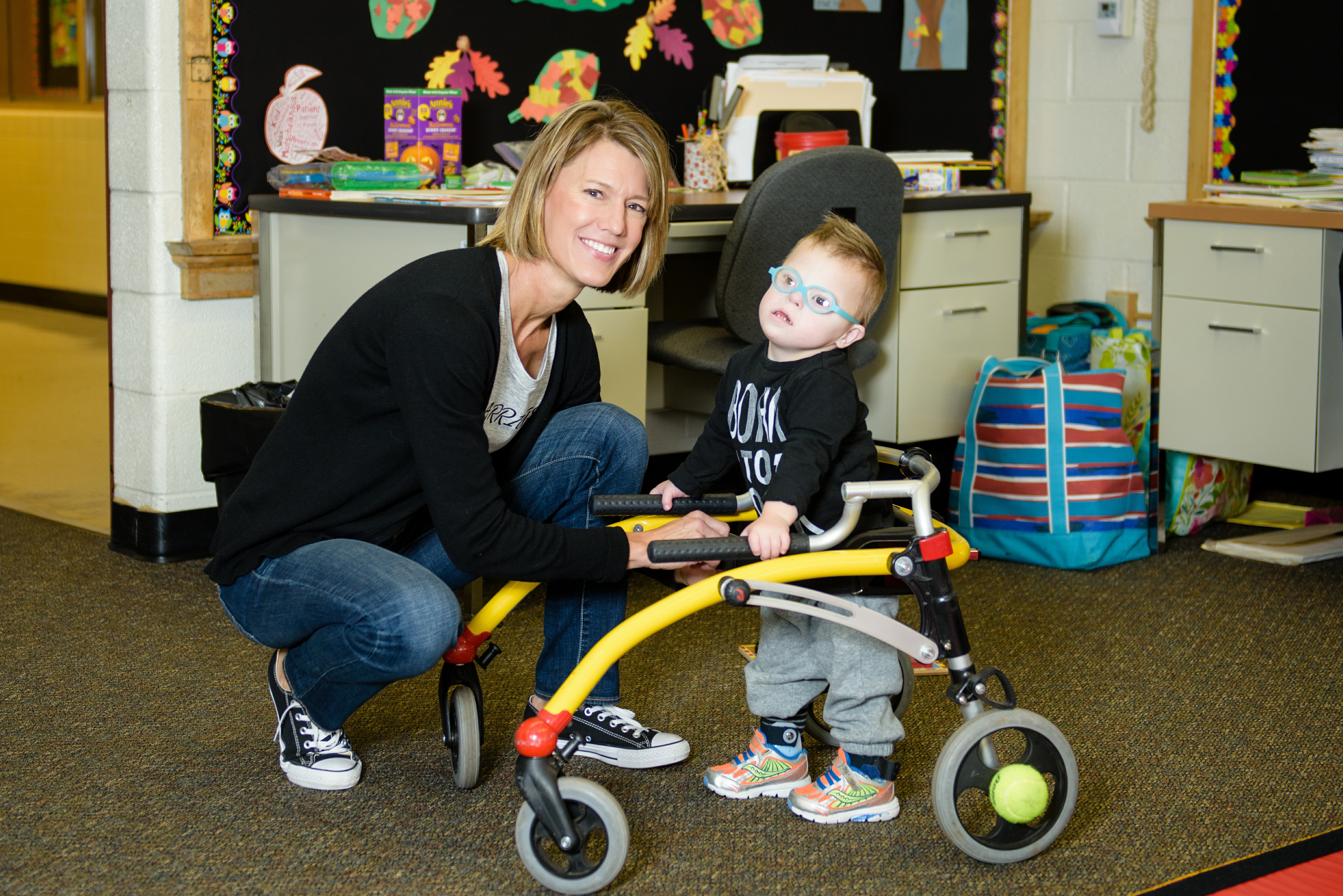 Teachwell Solutions Gives Students The Jump They Need
The Brandon Valley School District contracts with Teachwell Solutions (formerly East Dakota Educational Cooperative) to provide professional physical therapy and occupational therapy services to students who qualify for these services. These services include the Birth to Three Program, the Early Childhood Special Education Program and services for children enrolled in K-12 in the district.
Children ages birth to three can be referred to the program by a parent or doctor, and kids ages three and up can be referred by a parent, teacher or doctor. These children are then screened and assessed to determine if they are qualified for developmental services through Brandon Valley School District.
Teachwell Solutions is proud to provide highly regarded PT and OT services to Brandon Valley schools, with many families moving to this area specifically because of the reputation of the developmental services provided within the district. 
Meet Our Physical Therapists
Dianne Mork
Dianne Mork has twenty years of physical therapist experience under her belt and has been with Teachwell Solutions in the Brandon Valley School District since 2007. She generally works with qualified K-12 students twice a week to help them master skills that require balance, coordination and gross motor skills-- like skipping, riding a bike, hopping and catching a ball.
"My rewards come after I've worked a long time to help a child accomplish a goal and they finally hit that target," she says. "I love helping them feel good about themselves."
According to Dianne, she enjoys working for Teachwell Solutions because the organization trusts her to do her job right and doesn't micromanage.
"They value us as employees, believe in what we're doing and they back us up. It's also great to work a schedule that revolves around the school calendar," she said.
Lorelei Thompson
Lorelei has been a physical therapist with Teachwell Solutions since 1996. She works closely with kids in the early years to help with developmental delays, and she also serves students in the elementary schools.
"I have the opportunity to share in a lot of firsts and celebrate those milestones," she said.
Because Lorelei serves the Birth to Three program, she makes a lot of home visits and involves the entire family in the physical therapy.
"It's always more successful when the family partners with what we do," she explains. "This job is a team effort. It takes OT and PT and speech therapists and teachers and parents. When we're all on the same page, working toward the same goals, it's very rewarding."
Coming Soon:  Meet Our Occupational Therapists