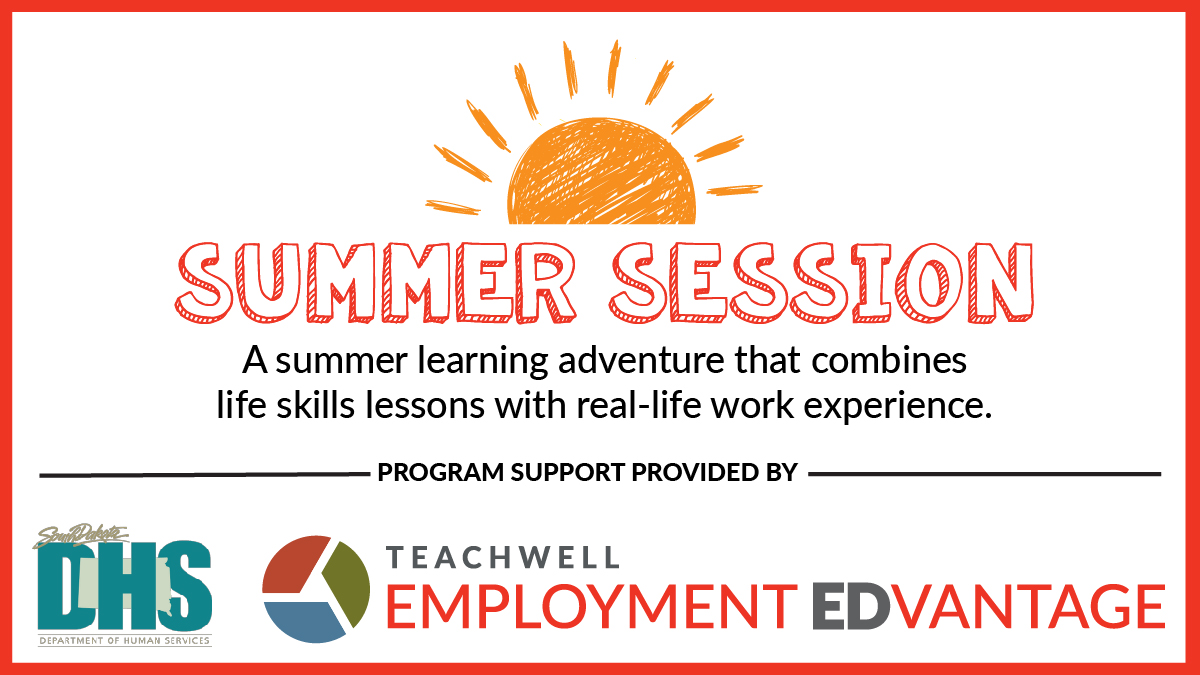 Teachwell Summer Sessions combine group learning with hands-on training to help individuals with disabilities find and keep meaningful work. Programs are designed for young adults with disabilities aged 16-21, including high school students who are preparing for enrollment in Teachwell supported high school transition school programs.
Summer Session 2021: Let's Get to Work!
During this 3-week summer session, young adults learn what employers expect, build work-savvy social skills and practice using different forms of transportation. Lessons are applied in real-life situations with opportunities to travel to a local business and work.
Apply via Email (Complete the form electronically or in writing and email to the address on the form)
Event Details 
Date and Time: June 7-24, 2021; Monday-Thursday (check weekly schedule for times)
Audience: Young adults aged 16-21 
No Cost to Attend: Tuition is paid for qualified applicants
Agenda and Learning Goals
LEARNING LIFE SKILLS THAT WORK AT WORK
JUNE 7-10 / 10:00 to 11:30 AM / ONLINE LEARNING 
Business and community leaders join us online to lead discussions about workplace readiness and self-advocacy. A lively Q-and-A keeps everyone engaged and helps build social skills.
GETTING TO AND FROM WORK
JUNE 14-17 / 9:00 AM to 12:00 PM / WASHINGTON PAVILLION
The group will meet in downtown Sioux Falls to learn ways how to travel within a community. We will learn about riding the city bus, using ride-share apps and how to safely walk or ride a bike to work.
SKILLS PRACTICE: TIME TO GO TO WORK
JUNE 21-24 / 9:00 AM to 12:00 PM / WASHINGTON PAVILLION
These students and young adults will apply the skills learned in weeks one and two in a real-life situation. Small groups will find their way to a local business and spend time working.
Program Details
Teachwell Employment Edvantage Summer Session is sponsored by the South Dakota Department of Human Services, Division of Rehabilitation Services. Space is limited to 20 individuals with disabilities ages 16-21 who live in South Dakota. Attendees must meet eligibility criteria, but individuals are not required to be registered with the Division of Rehabilitation Services or the School for the Blind or Vision Impaired to participate.