Project Search at Avera Health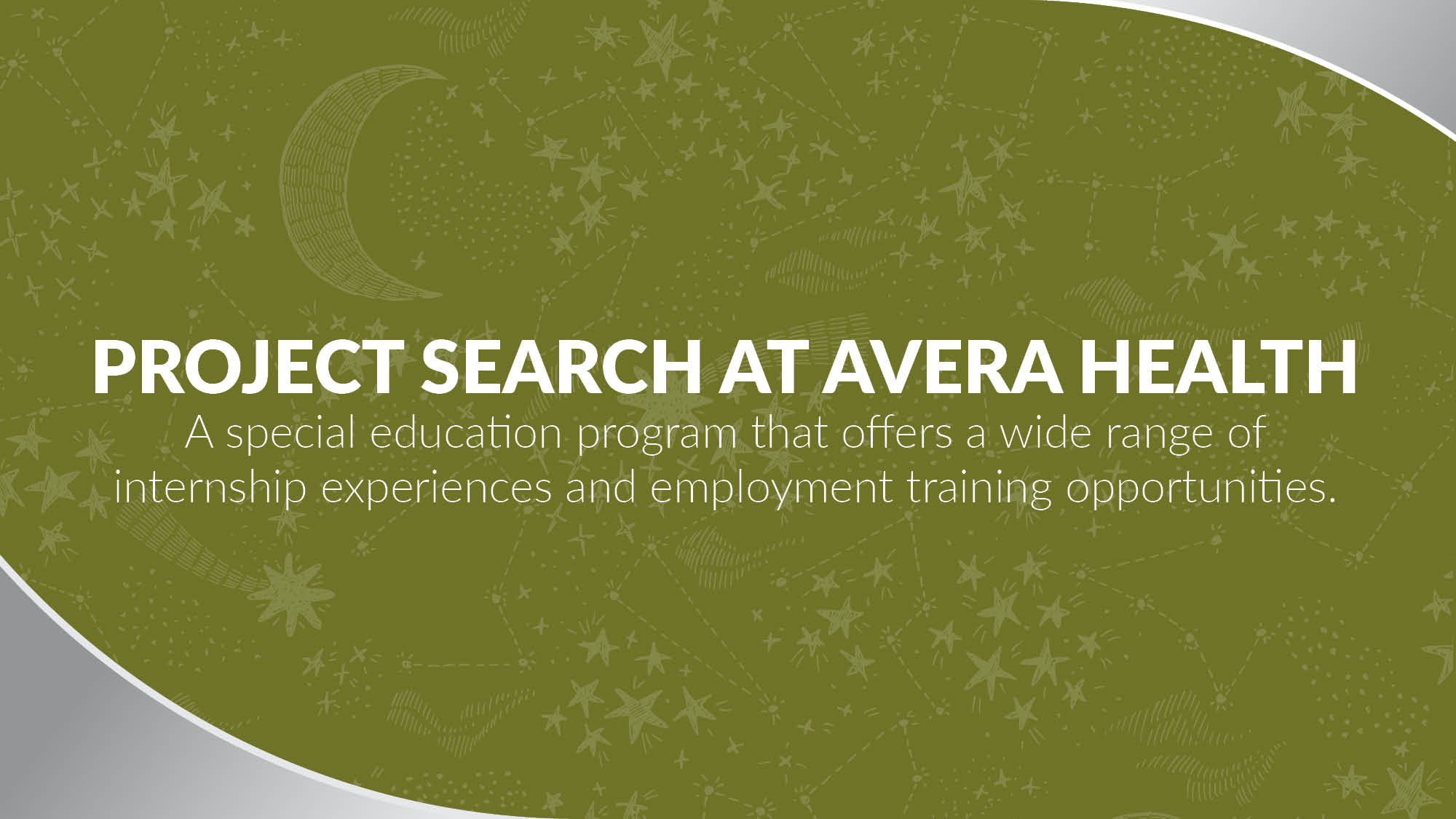 Teachwell Project SEARCH at Avera Health prepares students with disabilities for full time work. We facilitate internship opportunities at Avera, empowering students to explore healthcare careers matched to their interests and abilities. Our students receive individual support, personalized instruction and job coaching as they participate in three different 10-week internships.
The Goals of Project Search
Project SEARCH is a unique, business-led employment training program that takes place entirely at the workplace. Through a partnership with Avera Health, students have access to dozens of different internship opportunities that offer a range of skills that translate to the everyday working world. Our goal is to help each intern find competitive employment, and our team of special education professionals, success coaches and career rehabilitation counselors are available to support students throughout the school year and after completing the program. 
Spending Each Day Building Job Skills
Each day begins and ends with a life skills or employment skills lesson. Learning is designed so interns apply the knowledge or skill during the workday and receive follow-up instruction at the end of the day. For most of the day, interns work alongside Avera Health employees. An on-site success coach provides on-the-job support and training as interns benefit from 5.5 hours of daily work experience.
Serving Young Adults with Disabilities 
Project SEARCH at Avera Health is a special education program for students aged 18 to 21 whose IEP goals include supported transition services. We will also work with each applicant to determine eligibility for services from local Vocational Rehabilitation (VR) agencies. 
A Typical School Year and School Day
Project SEARCH at Avera Health follows a traditional school calendar. Each year begins in August and ends in May. The school year is 176 days. Students enroll for a full school year. In most cases, young adults complete Project SEARCH in the final year of supported transition services. The school day begins at 8 am and ends by 3 pm. 
Building a Transition Plan
Teachwell helps educators, students and families create a plan for life after high school. Transition planning should start by age 16, but many IEP teams begin sooner. Teachwell staff often become part of the IEP team to assist with assessments or goal-setting.
Enrolling in Project Search at Avera Health
To be considered for Project SEARCH, each student visits Avera Health prior to completing an application. Students are interviewed by a selection committee and interns are chosen the spring each year. Once accepted, a meeting is held to discuss the student's IEP. All interns must be eligible 
Located at Avera Health 
Local school districts provide transportation to and from Project SEARCH at Avera Health. The program is hosted at the Avera Health campus in Central Sioux Falls. 
Project Search Videos